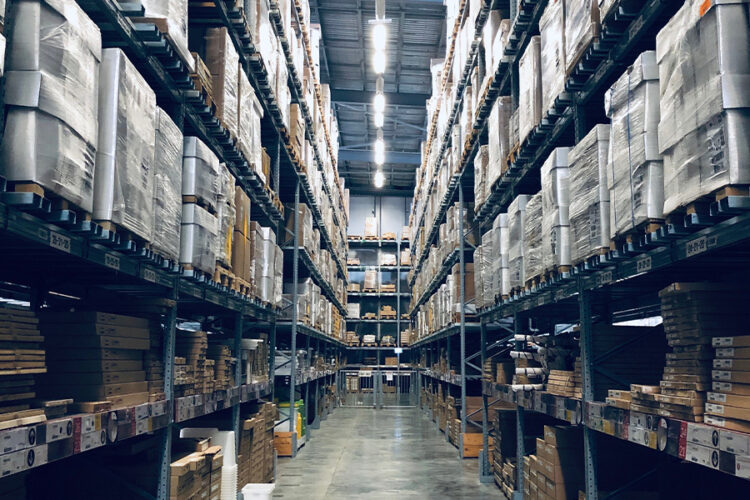 Warehouses Deliver Investment Returns
At the heart of any logistics network, there's always a considerable estate of busy warehouses. These vast buildings are usually in out of town industrial estates or close to the UK's motorway network and are by no means desirable or attractive locations. But they are essential to the delivery sector. These facilities provide the necessary storage, picking and loading capacity for the fleets of vans and HGVs that feed the needs of the UK economy.
Additional to these remote locations, there is now a growing network of micro-warehousing in urban centres that have developed to service the last mile of the supply chain. However, none of these warehouse formats, on the face of it, would seem to be particularly attractive to overseas property investors.
That was until the last few years and developments in the UK consumer economy. Especially the boom in online retail and home deliveries. These trends are now putting UK warehousing on the agendas of property investors worldwide.
Trickle Down Investments
Traditionally foreign investment concentrated on London office complexes with guaranteed rents and strong capital growth. However, the massive increase in online shopping is driving the demand for all kinds of warehousing to service the supply chain. It's little wonder these buildings have caught the eye of overseas equity firms keen to cash in on the growing profit potential of warehousing.
Andrew Bird, manager of UK investment firm Warehouse Reit, believes that a boom in the delivery sector combined with market lows for Sterling is attracting big overseas players into the tier one warehousing sector. Take, for example, US equity investor Blackstone's £500m offer for UK industrial real estate firm Hansteen as an early indicator of overseas interest in UK warehousing.
Bird believes this activity will initially concentrate on the larger tier-one warehouses typically measuring in millions of square foot. From there, investors will start to look down the value chain at smaller facilities, including the new network of micro-warehouses.
Indeed this process is already underway. Recently, last-mile warehouse specialist Urban Logistics announced their plans to raise £100m to fund new purchases in this warehousing segment.
Warehouses, it seems, are not so unattractive after all.
Growth Is Assured
All forecasts show that the home delivery market is going to increase year on year. In 2019, UK online orders made up 19% of total sales and will hit 26% by 2023 with 28% sales predicted to be online during 2020.
And that's based on forecasts made before the impact of Covid-19. As UK society self-isolates and we come to rely on the logistics sector for deliveries of food, medicines and household goods, the online economy will undoubtedly grow at a faster rate.
What impact the current crisis will have on overseas warehousing investments is difficult to say in the current climate. However, when the time's right, those investors will enter the UK warehousing market and buy big.
Of that, you can be sure.
If you'd like to come along and see our market-leading our range of trucks or vans that can service your warehouse network, please contact the Truckcraft Bodies sales team on 0161 304 9404.
Published: Mar 30